What is SPARK?
SPARK (Summer Program to Accelerate Regenerative medicine Knowledge) is an educational 8-week research internship in regenerative medicine for high school students in San Diego.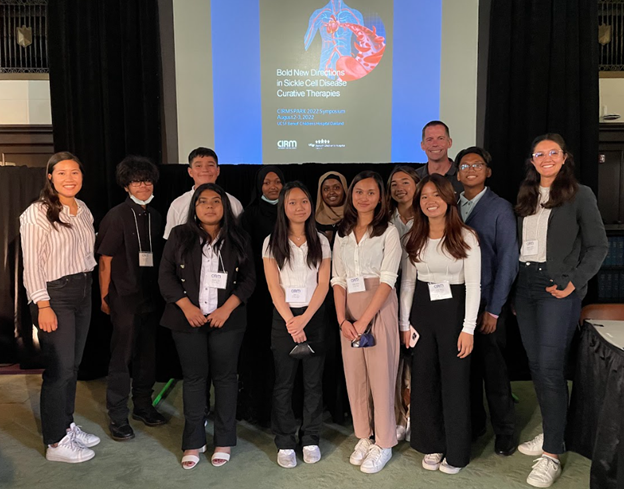 SPARK 2023
SPARK 2023 will extend from June 21st through August 11th . The program will be hosted by medical students from our School of Medicine and undergraduate students from UC San Diego. We are planning for an in-person program where students will come up to UC San Diego, work in real regenerative medicine research labs, spend time shadowing doctors in clinics, and learn about the many diverse fields related to regenerative medicine. We are planning on an in-person experience this summer, however, these plans may change depending on changes with COVID-19 restrictions within UC San Diego. If we cannot bring students onto campus, we will plan to host a virtual program. Students will be awarded a stipend for participation.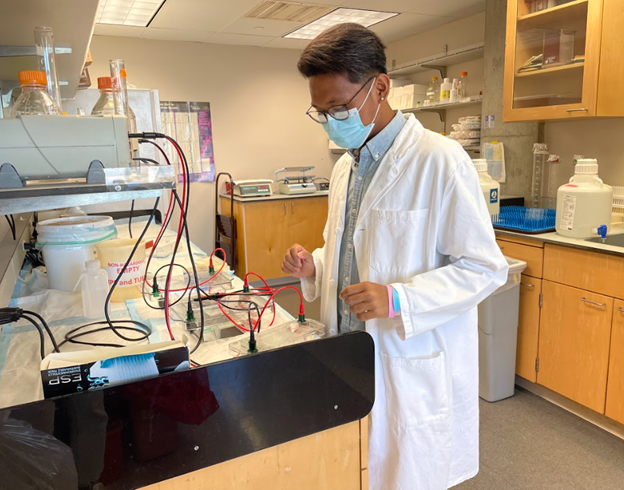 Eligibility
Eligible Schools: Must reside within San Diego and attend Lincoln, Hoover, Crawford, Morse, Madison, Garfield, Mark Twain, or Preuss High Schools.
Minority/Underrepresented status is required for SPARK participation. Applicants should identify with one or more of the following criteria:
African American, Hispanic American, Native American/Alaska Native, or Native Hawaiian/Pacific Islander descent.
Socioeconomically disadvantaged/low-income background (e.g., participated in the National School Lunch Program).
Neither parent/guardians graduated from a four-year US college or university.
Age requirement: Students in grades 10 and 11 are welcome to apply.
COVID-19 vaccination requirement: students must adhere to UC San Diego COVID-19 vaccination requirements.
Link to application: Please find the application here
SPARK team
Faculty co-lead: James Murphy, is a Professor in Radiation Medicine and Applied Sciences at UC San Diego, and he runs a cancer outcomes research laboratory focusing on improving cancer care quality and addressing health disparities.
Faculty co-lead: David Traver, is a Professor of Cell and Developmental Biology at UCSD, who has run a productive stem cell biology lab since 2004. Dr. Traver has successfully mentored numerous trainees, and brings valuable expertise in the field of regenerative medicine.
Program coordinator: Kelly Fernandez, BA, is a UC Los Angeles graduate, who works as the Community Education Specialist within the Moores Cancer Center UC San Diego. She is passionate about volunteer work and serving under represented communities.