The UC San Diego Stem Cell Genomics Core is a self-service genomics facility located at the Sanford Consortium for Regenerative Medicine. The Stem Cell Genomics Core's mission is to promote cutting-edge technologies and make them available to every scientist, as well as to provide advice and encourage collaborative efforts between labs and disciplines.
Please inquire about full-service and training options available for our instruments.
Access to these instruments is open to UC San Diego users as well as off-campus researchers and private companies.
Stem Cell Genomics Core Resources
Contact
Elsa Molina, PhD
Stem Cell Genomics Core Director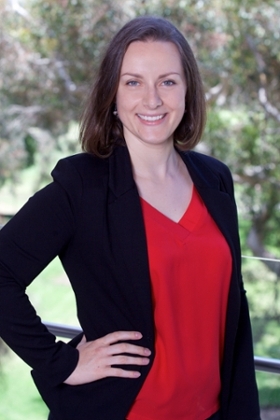 Email: e6molina@ucsd.edu 
Phone: (858) 246-1446
Mailing Address:
9500 Gilman Drive #0695
La Jolla, CA 92093-0695
Directions
Sanford Consortium for Regenerative Medicine
2880 Torrey Pines Scenic Drive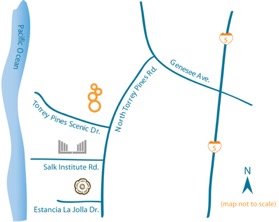 Driving Directions
From I-5 north or south:
Exit I-5 at Genesee Avenue
Turn west onto Genesee Avenue
Turn left onto North Torrey Pines Road 
Turn right onto Torrey Pines Scenic Drive
Drive 100 yards onto the Sanford Consortium parking driveway
Park in the lot on the right
From route 101 (Del Mar and other coastal locations north):
 Turn right onto North Torrey Pines Road 
Turn right onto Torrey Pines Scenic Drive
Drive 100 yards onto the Sanford Consortium parking driveway
Park in the lot on the right